Finance Manager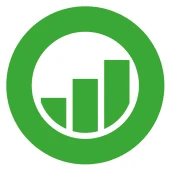 M-KOPA
Accounting & Finance
Accra, Ghana
Posted on Friday, March 31, 2023
At M-KOPA, We Finance Progress.
Recognized twice by the Financial Times as one Africa's fastest growing company (2022 and 2023) and by TIME100 Most influential companies in the world 2023 , we've served over 3 million customers, unlocking $1 billion in cumulative credit for the unbanked across Africa. At M-KOPA, we empower our people to own their careers through diverse development programs, coaching partnerships, and on-the-job training. We support individual journeys with family-friendly policies, prioritize well-being, and embrace flexibility. Join us in shaping the future of M-KOPA as we grow together. Explore more at
m-kopa.com
.
The Finance Manager will record all financial records, ensuring compliance with company policies, and preparing monthly management accounts with detailed analysis.
Your work also involves providing insightful financial analysis to guide strategic decisions, ensuring compliance with financial and tax regulations, leading a team of financial and administrative assistants, and developing daily financial operations within the company.
Additionally, as the Finance Manager you will consult with the Group Finance on funding options and recommendations for cost-reducing solutions, participate in project analysis and ad-hoc requests, and validate plans.
You will report to the Head of Finance - West Africa
#LI-Onsite
Responsibilities
Record all financial records and ensuring they are following company policies.
Monthly general ledger reconciliation.
Prepare monthly management accounts including detailed analysis of movements in main line items.
Provide insightful commercial information and financial analysis to guide strategic and operational decisions across the company.
Ensure all accounting activities and internal audits comply with financial and tax regulations
Lead a team of financial and administrative assistants and provide feedback to improve performance.
Consult Group finance about funding options and recommend cost-reducing solutions
Participate in project analysis, validation of plans, and ad-hoc requests
Develop, document, and implement daily financial operations within the company (payroll, invoicing, tax remittance, and other transactions).
Experience, Skills and Competencies
Bachelor's Degree in Business, Finance, Accounting, Economics, or any related field required
Master's degree in business, Finance, Accounting, or related field.
Five (5) years experience in a finance role, including managing a team of financial analysts or associates.
Experience leading the financial reporting for your department, company, or functional area
Excellent team member management skills to coordinate across our teams
- -
M-KOPA is an equal opportunity and affirmative action employer committed to assembling a diverse, broadly trained staff. Women, minorities, and people with disabilities are strongly encouraged to apply.
M-KOPA explicitly prohibits the use of Forced or Child Labour and respects the rights of its employees to agree to terms and conditions of employment voluntarily, without coercion, and freely terminate their employment on appropriate notice. M-KOPA shall ensure that its Employees are of legal working age and shall comply with local laws for youth employment or student work, such as internships or apprenticeships.
M-KOPA does not collect/charge any money as a pre-employment or post-employment requirement. This means that we never ask for 'recruitment fees', 'processing fees', 'interview fees', or any other kind of money in exchange for offer letters or interviews at any time during the hiring process.