Customer Care Manager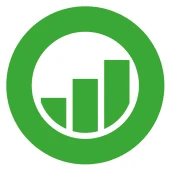 M-KOPA
Customer Service
Johannesburg, South Africa
Posted on Friday, April 7, 2023
At M-KOPA, We Finance Progress.
Recognized twice by the Financial Times as one Africa's fastest growing company (2022 and 2023) and by TIME100 Most influential companies in the world 2023 , we've served over 3 million customers, unlocking $1 billion in cumulative credit for the unbanked across Africa. At M-KOPA, we empower our people to own their careers through diverse development programs, coaching partnerships, and on-the-job training. We support individual journeys with family-friendly policies, prioritize well-being, and embrace flexibility. Join us in shaping the future of M-KOPA as we grow together. Explore more at
m-kopa.com
.
We are looking for a Customer Care Manager toprovide leadership and support towards the delivery of the M-KOPA South Africa customer strategy. The Senior Manager Customer Care will also provide leadership and support over the day-to-day operations of the M-KOPA South Africa Call Center.
The role holder will lead multiple customer facing teams across multiple customer interaction channels(Voice and non-voice).
Responsibilities for this role will include overseeing the in-country customer support functions which are: Quality and Training.
You will report to the Director of Customer Care
#LI-Onsite
To achieve this, you will;
Implementing Customer Care Strategies. You will drive the overall implementation of customer strategies by creating tactical plans and coordinating the delivery against the set plans.
Managing Customer Care Operations. You will oversee the day-to-day operations of the call center with the aim of providing a seamless service to M-KOPA customers across multiple customer-facing teams.
Multiple channel management. You will manage multiple customer interaction channels: Voice (inbound and outbound) and non-voice (Online chat, WhatsApp, Facebook, Twitter) within the expected Service Levels.
Process improvements. You will review and streamline internal customer care processes and provide recommendations for continuous improvements across the call center teams to achieve incremental efficiencies.
Performance management. You will schedule and carry out performance discussions, coaching, and mentoring sessions to support the call center leadership in achieving individual objectives and key results.
Recruitment. You will plan for, and recruit agents based on the call center staffing needs and as guided by the workforce forecasting requirements.
Problem-solving.You will be the point of contact for all escalated issues related to customers, people, systems, or processes that require above a supervisor level to resolve.
Cost control. You will manage the call Centre operations within cost-effective parameters and according to budget mandates.
People management. You will be the point of contact between the HR Business partner and the customer care agents on people-related topics
Reporting and analysis. You will provide reports on all key call center metrics both overall and at an individual agent level
Outsourced Partner Engagement (BPO). You will be the point of contact for all engagements with the Outsourced partner (BPO) including managing overall performance and deliverables
Experience
Over 3 years experience in a similar role
Previous experience working in a call center environment or BPO set up preferred
Experience managing multiple customer interaction channels (voice and non-voice)
People leadership and management experience in a similar capacity
Good understanding of call Centre operations and metrics
Fluent in English
Education
Bachelor's degree in any related field
Competencies
Strong analytical skills
Excellent communication skills
Excellent problem-solving skills
M-KOPA is an equal opportunity and affirmative action employer committed to assembling a diverse, broadly trained staff. Women, minorities, and people with disabilities are strongly encouraged to apply.
M-KOPA explicitly prohibits the use of Forced or Child Labour and respects the rights of its employees to agree to terms and conditions of employment voluntarily, without coercion, and freely terminate their employment on appropriate notice. M-KOPA shall ensure that its Employees are of legal working age and shall comply with local laws for youth employment or student work, such as internships or apprenticeships.
M-KOPA does not collect/charge any money as a pre-employment or post-employment requirement. This means that we never ask for 'recruitment fees', 'processing fees', 'interview fees', or any other kind of money in exchange for offer letters or interviews at any time during the hiring process.