Senior Analytics Engineer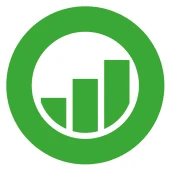 M-KOPA
Software Engineering, Data Science
Kampala, Uganda
Posted on Sunday, April 9, 2023
Our analytics team is driven by Our mission is to improve the ability of Product, Operations and Data Science teams in M-KOPA to make data driven decisions.
We're looking for a Senior Analytics Engineer to work in a matrix organization you will own analytics datasets and pipelines for a specific product domain and work together with your cross-functional partners to improve our understanding of the area.
It is a fully remote role #LI-Remote, within the following time zone (UTC -1 / UTC+3). You will be reporting to the Head of Analytics
YOU ARE EXCITED ABOUT THIS ROLE BECAUSE YOU WILL
Together with your cross-functional partners you will define key metrics for the product area: how do we measure success?
You will build easy to understand and consistently modelled datasets to serve metrics, dashboards and exploratory analysis
You will develop semantic models in Looker, build dashboards and coach users on how to use self-serve capabilities of our platform
Working together with software engineers you will ensure that the data necessary for analysis is captured well in our systems
You will build data transformation pipelines, primarily by using SQL and Python in dbt + Airflow infrastructure
Throughout this process you will apply best practices to build reliable, well tested, efficient, documented data assets
WE ARE EXCITED ABOUT YOU BECAUSE YOU HAVE EXPERIENCE IN
You'll have experience working in the following area dimensional data modelling for analytics / data warehouses / big data infrastructures
High proficiency in SQL (any dialect)
Experience programming in Python, Java or another language
5+ years experience working with SQL
3+ years working with data warehouses technologies
3+ years experience working with BI tools such as Looker or Tableau
2+ years experience working with a transformation tool such as dbt
Experience working with orchestration systems such as airflow
Technical degree is plus, but not a must
WHATS IN IT FOR YOU
Private health insurance (inpatient outpatient, maternity, eye care, and dental)
Group Life Cover
Remote working (dependent on the nature of the role)
Airtime allowance (dependent on the nature of the role)
MIFI monthly payment (20GB- Airtel or 30GB -MTN)
21 days per annum (excluding public holidays). Annual leave is accrued at the standard rate of 1.75 days per month
Annual Learning and Development Fund - You have an annual $ 1,200 allowance to spend on learning and development (that is, between 1 January and 31 December). For your first year at M-KOPA, this allowance is pro-rated depending on the month that you start.
Home Office Set Up - Having the best IT equipment tools in the world doesn't make sense if you do not have a proper setup to work with. For this reason, M-KOPA will pre-approve the following items for a total budget of $1000 that you can use at any time after signing the offer letter with M-KOPA
On site retreats with wider tech team, plus trips to operational markets
Recognized twice by the Financial Times as Africa's fastest growing company (2022 and 2023), we've served over 3 million customers, unlocking $1 billion in cumulative credit for the unbanked across Africa. At M-KOPA, we empower our people to own their careers through diverse development programs, coaching partnerships, and on-the-job training. We support individual journeys with family-friendly policies, prioritize well-being, and embrace flexibility. Join us in shaping the future of M-KOPA as we grow together. Explore more at
m-kopa.com
.
M-KOPA is an equal opportunity and affirmative action employer committed to assembling a diverse, broadly trained staff. Women, minorities, and people with disabilities are strongly encouraged to apply.
M-KOPA explicitly prohibits the use of Forced or Child Labour and respects the rights of its employees to agree to terms and conditions of employment voluntarily, without coercion, and freely terminate their employment on appropriate notice. M-KOPA shall ensure that its Employees are of legal working age and shall comply with local laws for youth employment or student work, such as internships or apprenticeships.
M-KOPA does not collect/charge any money as a pre-employment or post-employment requirement. This means that we never ask for 'recruitment fees', 'processing fees', 'interview fees', or any other kind of money in exchange for offer letters or interviews at any time during the hiring process.