Sales Executive - Achimota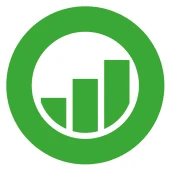 M-KOPA
Sales & Business Development
Accra, Ghana
Posted on Saturday, May 13, 2023
At M-KOPA, We Finance Progress.
The scale and impact of our work is massive. M-KOPA is a fast-growing FinTech company offering millions of underbanked customers across Africa access to life-enhancing products and services. From our roots as the pioneer in pay-as-you-go "PayGo'" solar energy for off-grid homes, we have grown into one of the most advanced connected asset financing platforms in the world, empowering a broad range of customers to achieve progress in their lives.
Our people reflect this mission; we pride ourselves in empowering our people to own their own careers, and encouraging growth through our learning and development programs, coaching partnerships, and on-the-job training. As a collective, we value diversity, knowing every journey brings its own reward, and support each employee as they travel theirs. This includes our family-friendly policies, commitment to employee mental and physical well-being, and flexible working practices. Our aim is for every employee to be able to shape their own career, whilst helping shape the future of M-KOPA as we grow together.
Want to know more about M-KOPA? Click this link:
About M-KOPA
M-KOPA is looking to hire a Sales Executive to manage all sales activities in a designated territory within a State.
KEY ACCOUNTABILITIES
Monitor and deliver set sales targets within the designated territory.
Achieve and surpass sales targets of M-KOPA products by developing local networks.
Uphold the brand values of M-KOPA, including ensuring the M-KOPA retail point standard and guidelines are adhered to.
DUTIES & RESPONSIBILITIES
Recruit, train, coach, mentor & supervise a field-based team of Direct Sales Representatives (DSR) to meet the set targets in line with M-KOPA business goals.
Keenly monitor and evaluate the performance of DSRs to meet the performance standards
Manage DSR inventory and resolve audit recommendations in line with M-KOPA audit resolution guidelines
Design Sales and Marketing Strategy for the team to ensure Weekly, Monthly, and Quarterly sales targets are reached.
Monitor and Analyze the performance of marketing campaigns
Report writing
EXPERIENCE, EDUCATION, AND SKILLS
A First Degree Higher or a Higher National Diploma Holder
3+ Years of Sales experience from Microfinance, Insurance, Telecommunications, MobileMoney, FMCG, or other products/services in Ghana.
Excellent sales and negotiation skills
Ability to motivate and lead a team
Planning, Organization, and Conflict-resolution skills
Excellent Presentation, Communication, Coaching, and People Skills
Great at leading a wide array of people to perform
Ability to work calmly under pressure
Should have a process-oriented mindset
M-KOPA is an equal opportunity and affirmative action employer committed to assembling a diverse, broadly trained staff. Women, minorities, and people with disabilities are strongly encouraged to apply.
M-KOPA explicitly prohibits the use of Forced or Child Labour and respects the rights of its employees to agree to terms and conditions of employment voluntarily, without coercion, and freely terminate their employment on appropriate notice. M-KOPA shall ensure that its Employees are of legal working age and shall comply with local laws for youth employment or student work, such as internships or apprenticeships.
M-KOPA does not collect/charge any money as a pre-employment or post-employment requirement. This means that we never ask for 'recruitment fees', 'processing fees', 'interview fees', or any other kind of money in exchange for offer letters or interviews at any time during the hiring process.