Environment Health and Safety Manager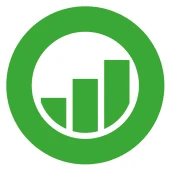 M-KOPA
Nairobi, Kenya
Posted on Thursday, May 18, 2023
At M-KOPA, We Finance Progress.
The scale and impact of our work is massive. M-KOPA is a fast-growing FinTech company offering millions of underbanked customers across Africa access to life-enhancing products and services. From our roots as the pioneer in pay-as-you-go "PayGo'" solar energy for off-grid homes, we have grown into one of the most advanced connected asset financing platforms in the world, empowering a broad range of customers to achieve progress in their lives.
Our people reflect this mission; we pride ourselves in empowering our people to own their own careers, and encouraging growth through our learning and development programs, coaching partnerships, and on-the-job training. As a collective, we value diversity, knowing every journey brings its own reward, and support each employee as they travel theirs. This includes our family-friendly policies, commitment to employee mental and physical well-being, and flexible working practices. Our aim is for every employee to be able to shape their own career, whilst helping shape the future of M-KOPA as we grow together.
Want to know more about M-KOPA? Click this link:
About M-KOPA
Job Purpose
Join an exciting, fast-paced Company that is operating across markets in Africa. Help our company grow and operate safely by ensuring compliance with employee health and safety (EHS) laws and best practices across all M-KOPA markets and facilities.
You will report to the Senior EHS Manager.
#Li-Hybrid
Job Functions
You will ensure compliance with EHS laws, regulations, best practices, and internal procedures in Kenya and support other M-KOPA entities.
You will develop and support the implementation and embedding of health and safety policies, processes, and procedures.
You will champion EHS activities and standards and support M-KOPA to achieve high safety standards in Kenya and support other M-KOPA markets.
You will manage EHS KPIs to track progress and advise M-KOPA management on emerging health and safety risks and develop and implement mitigating plans.
You will support the management of EHS investor compliance obligations.
You will coordinate M-KOPA's EHS management initiatives including risk assessments, training and sensitization programs, and employee-led health and safety committees among others.
You will lead EHS audits and inspections developing corrective and preventative action plans as needed.
You will conduct periodic reviews and audits (both internally and externally) and implement findings in a timely and effective manner.
You will update the monthly and quarterly submission of EHS reports.
Experience Required
You should have a university qualification in a relevant discipline including environmental health & Safety management, security management, risk management, or relevant professional qualifications.
Have recognized EHS Certifications and in-depth knowledge of EHS law, regulations, guidelines, and international best practices.
You should have at least three (3) years of experience as an EHS professional working in a warehouse an advantage.
Have a strong track record of performing and overseeing EHS risk assessments, audits, action plans, and maintaining an EHS action and reporting system.
Have strong written, verbal, communication, decision-making, and analytical skills.
Having a valid driving license is an added advantage.
Willingness to travel.
Benefits
Great compensation package
Private health insurance (inpatient outpatient, maternity, eye care, and dental)
Group Life Cover
Hybrid working
Airtime allowance
WIFI payment up to 5 Mbps monthly
21 days per annum (excluding public holidays).
- -
M-KOPA is an equal opportunity and affirmative action employer committed to assembling a diverse, broadly trained staff. Women, minorities, and people with disabilities are strongly encouraged to apply.
M-KOPA explicitly prohibits the use of Forced or Child Labour and respects the rights of its employees to agree to terms and conditions of employment voluntarily, without coercion, and freely terminate their employment on appropriate notice. M-KOPA shall ensure that its Employees are of legal working age and shall comply with local laws for youth employment or student work, such as internships or apprenticeships.
M-KOPA does not collect/charge any money as a pre-employment or post-employment requirement. This means that we never ask for 'recruitment fees', 'processing fees', 'interview fees', or any other kind of money in exchange for offer letters or interviews at any time during the hiring process.